Founded in 2010, Global Public Service Academies (GPSA) was created with an understanding that young people can make a difference in the world. We are a socially-responsible organization with the mission to empower young people to become active global leaders. We do this by collaborating with local authorities to promote health equity in underserved communities. Currently we support community health initiatives in Guatemala; Belize; Thailand; and West Virginia, USA; while providing hands-on experiential learning programs and cross-cultural engagement to young people who have an interest in leadership and global health.
Our first travel program site was in Guatemala in 2010, with us expanding to Belize in 2014, followed by West Virginia in 2017. Our newest site opened in Thailand in 2019.
We have always been strongly involved in developing global health curricula, offering high-quality learning opportunities as part of our travel programs. This evolved in 2020, when global travel became a challenge, thus leading us to launch a virtual course focussed on Global Health and Leadership. While this is conducted solely online, the content has a strong emphasis on participants taking action, by developing and implementing their own global health project, while improving their leadership skills.
Our Mission
Empowering young people to become active global leaders by collaborating with local authorities to promote health equity in underserved communities.
Our Vision
Young people taking action to make a positive impact globally.
Building leadership capacity of participants on how they can play an active role in global health in becoming active global citizens.
Gaining a different perspective about health accessibility and equity through a unique hands-on-immersion experience in an underserved community.
Challenge participants to stretch beyond their comfort zone.
Strengthening collaborative relationships with local authorities to better support their communities and healthcare professionals in addressing health inequities.
We launched our first travel program within the surrounding communities of Quetzaltenango, Guatemala in 2010. In partnership with the Ministry of Health in Guatemala, the purpose of this program is to work alongside local health authorities in implementing community initiatives within remote areas with predominantly Maya Indigenous populations. This is due to underlying discrimination and a lack of accesibility to healthcare.
In 2014, we partnered with the Ministry of Health in Belize to begin working in villages around San Ignacio, a city part of the Cayo District. The area is highly diverse due to the country's long history from colonization and its proximity to other countries. Our program works to support the country's efforts to provide healthcare to the people living in more remote areas.
Our work in West Virginia began in 2017, in partnership with The Williamson Health & Wellness Center. One of the purposes of having this program is to offer participants an opportunity to learn about health disparities in the USA, and to see that poor access to healthcare is a serious issue in a country considered by many as developed.
Thailand is our most recent site, opening in 2019, based in Mae Sot. Mae Sot is close to the border with Myanmar and has many immigrants fleeing oppression or poor economic conditions. In partnership with the Mae Tao Clinic, most of the people we support are stateless, unable to access the Thai healthcare system and, in many cases, unwilling or unable to return to Myanmar.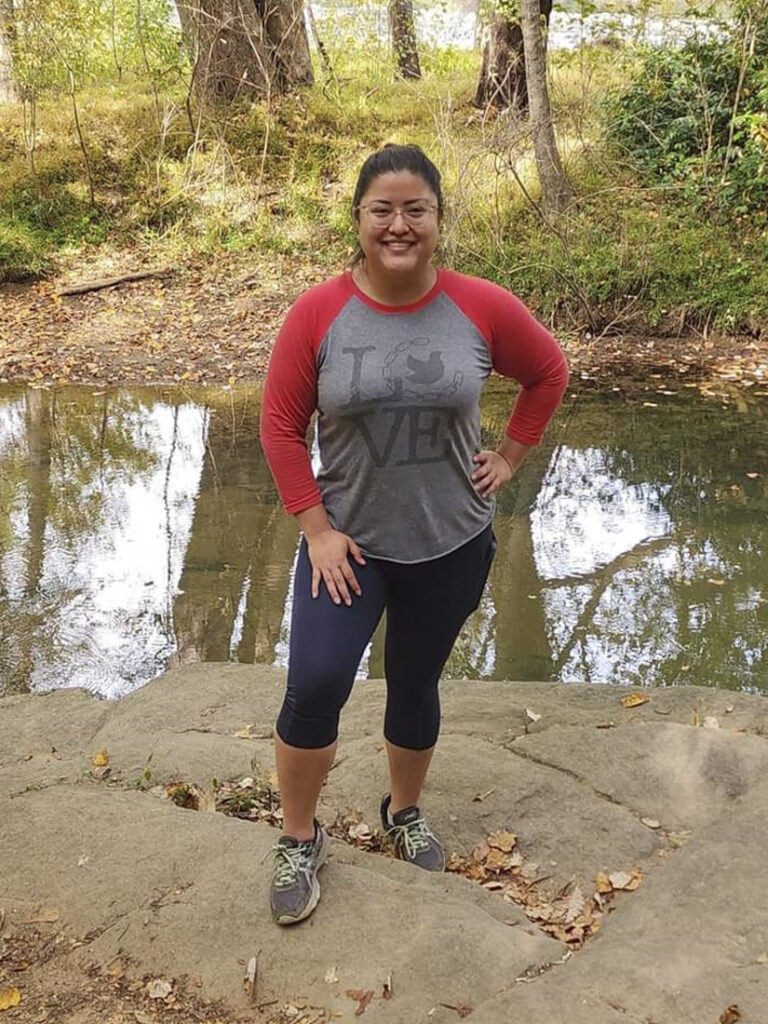 Marissa Loterina
Program Manager
Nataysia Mikula-Noble, Mentor
Ximena Wellmann, Mentor
Victoria Kraus, Mentor
Neha Kamat, Mentor
Erica Guerrido, Mentor
Nataysia Mikula-Noble, Mentor
Nataysia recently graduated from the University of St. Andrews (Scotland) with a Bachelor of Science (Honours) in Medicine. Nataysia's Honours Dissertation, Identifying Clusters of Multimorbid Disease and Differences by Age, Sex, and Socioeconomic Status is the largest review of multimorbidity conducted to date and investigated 58 papers containing primary data from countries around the world. The dissertation included recommendations involving both clinical applications, such as modification of the Reeves effective team wheel as well as public health campaigns specifically educating the public about multimorbidity. Nataysia was a student volunteer and Leader in Training with GPSA in Guatemala and Belize, including leading a public health campaign centered around diabetes and transmissible diseases. Back home in Vancouver, Canada, Nataysia is a long-standing volunteer at the Vancouver Canuck Children's Hospice. Nataysia will be attending the University of Edinburgh this fall, where she will be completing her Bachelor of Medicine and Surgery Degree (MBChB). She is passionate about public health, and will continue furthering her research about multimorbidity. Her hobbies include scuba diving, nature photography, and running.
Ximena Wellmann, Mentor
Victoria Kraus, Mentor
Neha Kamat, Mentor
Erica Guerrido, Mentor